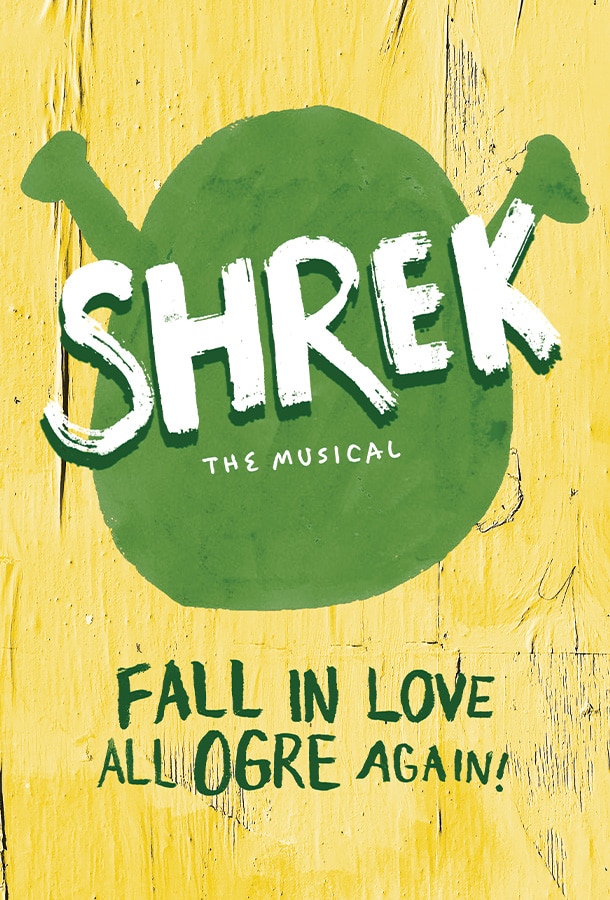 Apr 26, 2024 - Apr 28, 2024 |Alexander W. Dreyfoos Concert Hall
"Once upon a time, there was a little ogre named Shrek…" And thus begins the tale of an unlikely hero who finds himself on a life-changing journey alongside a wisecracking Donkey and a feisty princess who resists her rescue. Yes, your favorite ogre is back in the hilarious stage spectacle, SHREK – THE MUSICAL. This Tony Award®-winning musical brings all the beloved characters from the Oscar®-winning DreamWorks animated film to life. 
Sponsored by Roberta and Paul Kozloff
Series sponsored by The Stiller Family Foundation
Unauthorized Ticket Distributors
To avoid overpaying for your Kravis Center tickets, always purchase them from our official website, kravis.org. Outside ticketing companies and ticket brokers often appear to be trustworthy, but they are not affiliated with the Kravis Center. As a result, tickets purchased through these unauthorized ticket distributors are often double or triple the cost. We cannot provide customer service notifications or refunds for tickets purchased from unauthorized sites, unauthorized ticket distributors or brokers. View page for more information.