Nominated high school students represent their school as Kravis Student Theater Critics for selected Kravis Center presentations and events. The students receive workshop training to prepare them to write theater reviews, interview artists and have the opportunity to meet with and hear from our local theater critics. The students' receive writing feedback from a writing mentor and will then submit a finale piece for publication in his or her school newspaper.
The 2019-2020 Kravis Center Student Theater Critics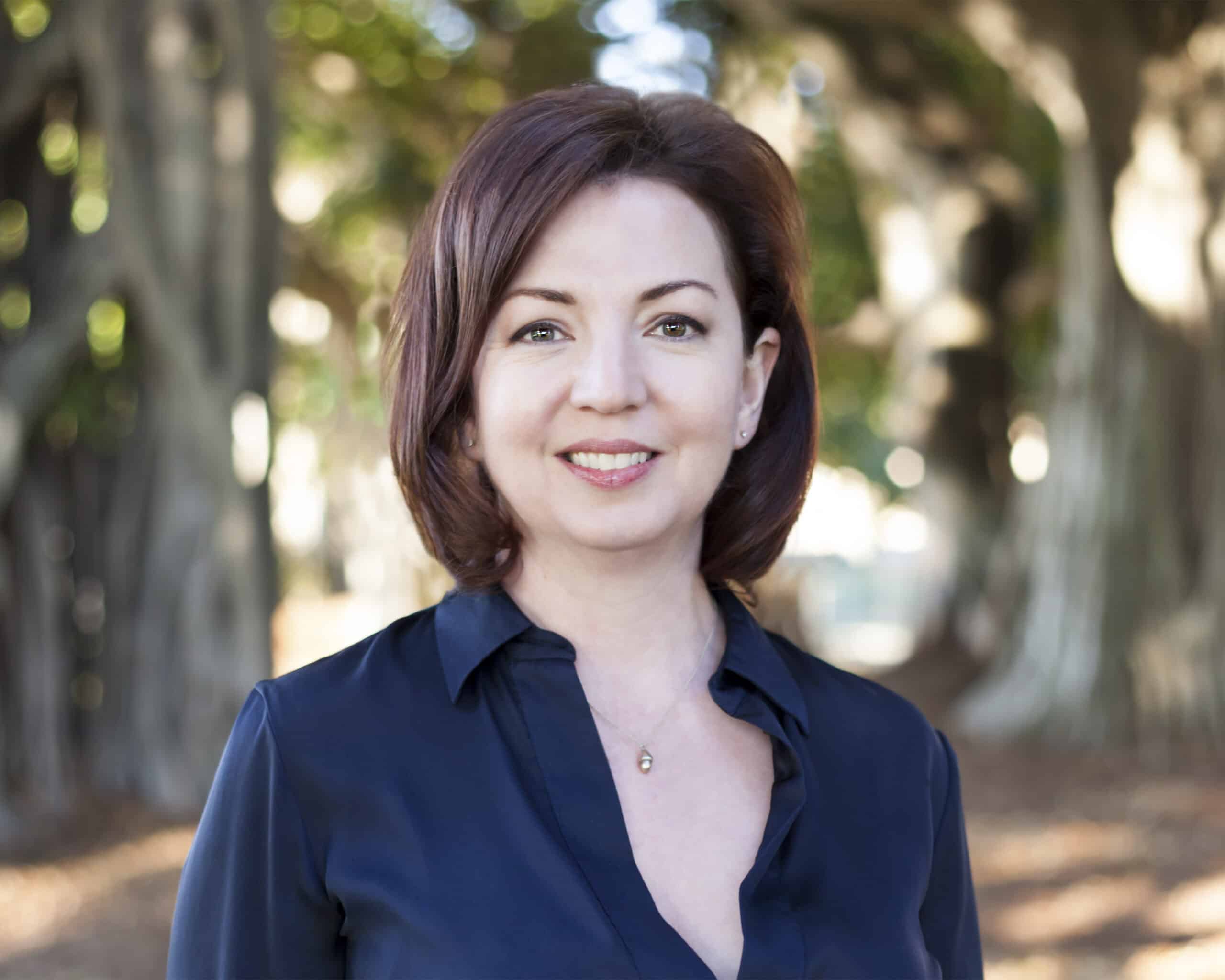 Dr. Susan Gay Wemette, Writing Mentor
Susan is the Co-Founder and Executive Director of Blue Planet Writers' Room, a nonprofit dedicated to teaching young people about the world around them through arts-based international collaborations. She holds a BFA and an MFA in Acting, as well as a PhD in Education.
Emma Beers, Jupiter Christian School
Emma is a junior at Jupiter Christian School. This is her second year as a member of the Kravis Center Student Theatre Critic program. She is a musical theater and opera fanatic, and loves learning about all aspects of the music field. She is currently involved in Young Singers of the Palm Beaches, and the Palm Beach Opera Studio program. Her goal is to teach music to students one day. Emma has much experience in the performing arts. She has been a part of a variety of performances (local and professional). Emma enjoys expressing her opinions in her writing, and also about her passion in the arts. She also loves watching professionals living their dreams. Emma hopes to continue performing and achieving her musical goals.
Aliza Billet, Katz Yeshiva High School
Aliza Billet is a junior at Katz Yeshiva High School. She loves all types of theater. She is involved in her school's drama department, where she appeared in the following performances: Beauty and the Beast, Charlie and the Chocolate Factory, Clue, Mary Poppins and Joseph and the Amazing Technicolor Dream Coat. She is excited to be part of the student theater critics program at the Kravis where she looks forward to combining her love for theater and writing.
Mya Bodnick, Oxbridge Academy
Mya Bodnick, Junior, at the Oxbridge Academy is extremely honored to be a Kravis Student Theatre Critic for her second year in a row. Ever since she was little, Mya was involved in the performing arts. Coming from a family of singers, she began singing at the age of six at her synagogue. Ever since, she has sung all over the community and has had numerous roles in musicals in the community. Currently, she trains weekly in dance, singing, and acting. Mya has sung for both the Ballpark of the Palm Beaches and The Roger Dean Stadium, the West Palm Beach Annual AIPAC Gala, the Salon Series with Terry Barber, the PDS Conference in Orlando, and most recently with the Klezmer Company Jazz Orchestra at Zinman Hall. Mya has also been a solo performer for Jewish Federation's monthly Holocaust Survivor Breakfast and is a member of the Kretzer Kids foundation. She has been involved in her school's Mock Trial Club, International Thespian Club (serving as historian) and Artists for a Cause Club. Mya is extremely passionate about writing. She has been awarded a Silver Key by Scholastic in their Art's and Writing Competition for one of her pieces.  She is working on publishing a book she wrote in the fall of her Freshman year. She dreams of pursuing musical theatre professionally and is excited for this program to provide new educational opportunities in this industry.
Madison Brown, Royal Palm Beach High School
Student biography coming soon.
Stephanie Bruzon, G-Star School of the Arts
Stephanie Bruzon is a member of The International Thespian Society and a sophomore at G-Star School of the Arts. Writing has been her preferred way of expression since she was taught the intricacies of language. Through theater, she found she could translate all those written emotions to reality, and therefore grew fascinated by it. Currently, she is in a school production of Oedipus Rex as the role of Jocasta. She is a self-labeled tragedienne, since she's particularly passionate about playing characters with an extreme depth of emotions and tragic circumstances. She's grateful for the opportunity to be a student critic for Kravis and grow as a writer and thespian!
Shaina Francis, Santaluces Community High School
Shaina is a senior at Santaluces High School. Both performing and writing have been her passions in life, so this program combines these in the most perfect way. She contributes to her school's newspaper The Tribe along with performing locally at venues such as the Lake Worth Playhouse. She is very excited for this opportunity to grow as a writer.
Jenna Mather, Jupiter High School
Jenna Mather is in 11th grade at Jupiter High School, where she is the editor of the school's literary magazine, Inkwell. Jenna loves theatre, especially musicals, and has seen many professional productions and participates in her school's theatre program. In her spare time, Jenna enjoys reading and, of course, writing. Jenna has had one of her short stories published in the teen literary magazine Teen Ink and another is currently a finalist for the Royal Palm Beach Literary Award. Recently, Jenna completed her first novel and is excited to continue writing for many years to come.
Grace Myers, The Benjamin School
Grace Myers is a Junior at the Benjamin Upper School. She has been actively involved in her school's theatre program since middle school. She has also been involved in professional productions, as well as attending French Woods Camp of the Performing Arts two summers in a row. Grace is currently a Vice President of the Benjamin School Dramatic Arts Program, as well as a founder and Co-President of the Glee Club at her school. She is very grateful for this opportunity at Kravis to expand on her knowledge of theatre, and learn how to apply that knowledge in a different way.
Catherine Paulitz, Wellington Community High School
Catherine Paulitz is currently a sophomore at Wellington High School. She is extremely immersed and dedicated to her school's theatre program. She has performed in multiple school productions, including "Juvie" and "Much Ado About Nothing." Catherine loves analyzing different perspectives and how they are portrayed throughout various forms of art. Catherine won the Palm Beach Dramaworks playwriting award, for which her own play, "Rocket Boy", was performed at their playhouse. She hopes to apply her writing and theatrical skill to express various viewpoints now and in the future.
Mikayla Perry, G-Star School of the Arts
Mikayla Perry is a Junior at G-Star School of the Arts. She has been attending the Delray Beach Playhouse as a student since the age of five, and is now working on their technical crew. She is an actress and a stage manager. The Student Theatre Critics have granted her opportunities that she is eternally grateful for as a returning member.
Sasha Smith, A.W. Dreyfoos School of the Arts
Sasha Smith is a sophomore studying communications at Dreyfoos School of the Arts. She is currently the culture editor on her school's magazine, The Muse, where she writes about the latest trends in society and has the opportunity to critique the newest films. During her time at Kravis, Sasha hopes to get a deeper insight into the world of theatre, and she is excited to begin critiquing live performances. Sasha is interested in becoming a professional critic in the future and hopes to gain more experience in critique writing and knowledge of the performing arts through this program.
Sarah Sondermann, Palm Beach Central High School
Sarah Sondermann is an active member of both theatre and newspaper at Palm Beach Central. She developed her passion for theatre freshman year and will continue to do theatre as her hobby beyond high school. Sarah has always loved writing and has written for the award winning Bronco Beat newspaper since sophomore year. By combining both theatre and journalism into one activity, she is excited to learn and grow as a Kravis student critic.
Riley Ziegler, Cardinal Newman High School
From a young age, art has been a part of Riley's life. She dabbled in instrumental arts for years before taking up theatrical arts in middle school. She has been in multiple productions, including Grease and Drowsy Chaperone. This year, she has taken up the role of President of the Cardinal Newman Drama Club, and is ecstatic to see what the future holds for her and the club. She also plays ukulele and guitar. Riley is excited to be joining the Kravis Student Theater Critic Program this year. She hopes to not only expand her knowledge of the arts, but also improve her writing skills. This will be her first experience writing opinionated articles.