SUMMER  PROGRAMS
Take a group of talented imaginative kids who share a common interest in the performing arts and put them in an environment where they can nurture their creativity and the result is ArtsCamp! Under the guidance of professional teaching artists, campers will explore acting, dance, technical theater and vocal music, which will culminate in an original showcase performance. This three-week summer program is for ages 9-11.
Sponsored by Rita and Charles Bronfman
With support from
Rick and Rosemary Johnston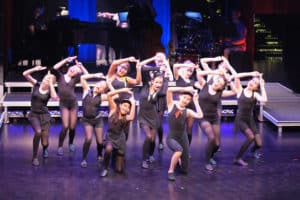 THE BROADWAY ARTISTS INTENSIVE JUNIOR
June 27-July 1, 2022
The Broadway Artists Intensive (TBAI) Junior is a one-week introductory session for ages 9-13 based on The Broadway Artists Intensive three-week program. TBAI Junior students train with the same professional Broadway faculty as the more demanding, by audition-only, three-week program. Students study all areas of the performing arts, with daily classes from 9am to 4pm in ballet, jazz, tap, vocal technique, acting and improvisation.
No audition is required.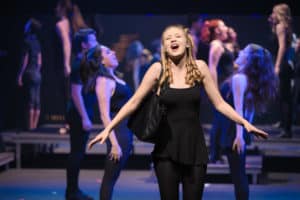 THE BROADWAY ARTISTS INTENSIVE
July 11-30, 2022
This by audition only, musical theater training program, is for talented students ages 14–21. The faculty is comprised entirely of Broadway professionals from New York, offering the experience of more than 100 major musical productions. During the three-week summer program, students are immersed in the three major areas of the performing arts: acting, voice and dance. Curriculum includes acting, vocal technique, vocal repertoire, ballet, jazz, theater dance, tap, audition technique and improvisation. For more information, visit thebroadwayartistsintensive.com. See the TBAI video.