Classical Concert Series
2023 – 2024 Season
The largest classical music series in South Florida featuring the world's most sought-after orchestras and soloists.
Current Classical Concert Series Subscribers should have received their renewal notices in the mail. Click to renew online.
 View current 23-24 Classical Concert Series brochure.
Kravis Center donors will receive information on becoming a Classical Concert subscriber at a later date.  
Classical Concert Series sponsored by Leonard and Sophie Davis
With support from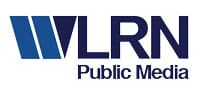 CLASSICAL CONCERT
PRICING GUIDE
Orchestra/Grand Tier
Loge
Mezz
Front Balc.
Rear Balc.
Left & Center 
Right
EVENING
$715
$660
$535
$435
$305
$245
MATINEE
$380
$345
$280
$235
$175
$145
View series seating chart
Subscriptions include the cost of tickets, handling and postage charges.
All programs, artists, dates, prices and details subject to change.
CLASSICAL CONCERT PRICING GUIDE
EVENING
Orchestra / Grand Tier
Left & Center: $715
Right: $660
Loge: $535
Mezz: $435
Front Balc.: $305
Rear Balc.: $245
---
MATINEE
Orchestra / Grand Tier
Left & Center: $380
Right: $345
Loge: $280
Mezz: $235
Front Balc.: $175
Rear Balc.: $145
Subscriptions include the cost of tickets, handling and postage charges.
All programs, artists, dates, prices and details subject to change.
Three Renewal Options
PLEASE RENEW MY SAME SEATS (Deadline March 20) – If you wish to keep the same seats, you may do so by checking the box at the top of your renewal form. You may pay by check or credit card. The check or credit card must be in the name of the subscriber. Please return the form in the envelope provided or renew online. Once we process your renewal, we will mail you a confirmation. Your season tickets will be mailed approximately four weeks prior to the first performance. Please note: Your subscription package price includes the cost of tickets, handling and postage charges.
I WOULD LIKE TO REQUEST CHANGE IN SEATING (Deadline March 20) – You may request a change in seating for the 2023-2024 season. Because most subscribers renew their same seats, changes are often difficult to accommodate. We will fill your change requests in the order in which we receive them. We will not have availability for possible changes until the renewal period is completed. Be sure to fill in the portion of the renewal form to let us know what your seating preferences are should we be able to make the change(s). If you are requesting a change and paying by check, please enclose the proper payment for the most expensive section you are requesting. Any difference will be refunded.
I WOULD LIKE TO REQUEST A CHANGE FROM ONE SERIES TO ANOTHER (Deadline March 20) – You may request a change from one series to the other. You may also subscribe to the other series in addition to the series you are renewing. Fill in the appropriate space(s) on the renewal form and return it to us along with your payment information. Please note, we can only accommodate a limited number of series changes; therefore, your requests will be filled in the order in which we receive them. Again, we ask that you follow the procedures outlined above.
I AM INTERESTED IN A PAYMENT PLAN (Deadline March 20) – For your convenience you may purchase your Classical Concert Series subscription using our 3-month payment plan. This gives you the ability to spread out your payments over three months in three equal payments.
I AM INTERESTED IN ACCESSIBLE SEATING – Should you have any disability requests, please make a note in the "Accessible Seating" space on the renewal form or send a note stating your specific needs as to how we can best accommodate.
FAQs Classical Concert Series
Why was the name changed and Regional Arts is no longer mentioned?
The new name, Kravis Center Classical Concert Series, better reflects the variety of world-class artistry of this series which our audiences have grown to love including orchestras, chamber ensembles and soloists from around the world.
What prompted the reason for the 7:30pm start time, change from 8pm?
Based upon comments from subscribers, we have decided to adapt the start time, which will improve the experience for our guests and help the series continue to grow. An earlier start time also gives patrons the opportunity to stay and enjoy the entire concert.
I see the series package price includes handling fees/postage. How much am I being charged for that?
The cost of each package includes a $25 flat handling fee. The price you pay is inclusive of all subscriber discounts, handling and postage charges. Prices printed on tickets to each performance reflect face value only and will not add up to the total package price. There are significant savings by becoming a subscriber. Savings do not only apply to the ticket price, but with the handling as well. Single tickets purchased online or by phone have a typical 17% handling fee, capped at $100 versus the $25 per package.
If I want to pick up my tickets closer to the performances or even day-of performance at Will Call, will that handling fee be waived?
The subscription handling fee is part of the total package price and cannot be waived or reduced. Your tickets will be mailed to you with your season subscriber handbook.
What is the new time for Pre-Concert Talks and where will these be held?
Pre-concert talks begin one hour before the performance (6:30pm for evening performances and 1pm for matinee performances). The pre-concert talks will be held in the Rinker Playhouse unless otherwise noted. Please always check our website for the most up-to-date information.
The first performance of the evening series on October 30 is very early in the season. I may not be in town this time of the year. Why was this performance scheduled for so early in the season?
In planning the Classical Concert season, care is taken to avoid scheduling conflicts, however, we understand that certain dates may not work for everyone. Sometimes the unique opportunity to present some of the world's leading classical ensembles makes these decisions more challenging. As a subscriber benefit, you will have the opportunity to exchange your tickets for another Classical Concert Series performance if a date doesn't fit into your schedule.
Can I renew online?
Yes, LOGIN to your account and click the green box that says, 'RENEW OR CHANGE.'  The ONLY guests who can NOT renew online are those requesting a PAYMENT PLAN.
If I renew online, can I request a seat change or upgrade?
Yes, LOGIN to your account  and click the green box that says 'RENEW SAME SEATS' or 'REQUEST DIFFERENT SEATS OR DAY OR CANCEL SUBSCRIPTION' then click appropriate option.
I received gift certificates from other shows, but not Classical Concerts. Can I use these gift certificates towards my subscription?
Yes, all gift certificates/credits in your account can be used as payment for Classical Concert subscriptions.
If I'm renewing online, how do I see what gift certificates I have in my account?
Once you have reached the PAYMENT screen in the renewal process, your gift certificates appear at the top above the field to enter a credit card. Credits must be applied individually toward payment of the order.
Can I opt out of any of the shows offered?
No, there is no "opt-out" option available.
Will you be offering a payment plan for Classical Concert Matinee Series and Classical Concert Evening Series?
Yes, we will be offering the 3-payment plan option. The first payment will be processed when the order is placed, the second payment will be processed 30 days from the initial payment and the 3rd payment will be processed 30 days from the 2nd payment.  If you are opting for the payment plan, we MUST HAVE authorization in writing to charge the card.  You MUST submit your renewal form in writing or email the Box Office at boxoffice@kravis.org for an authorization form.
What can I do if I am unable to attend a Classical Concert performance?
Subscribers are able to exchange tickets for a different Classical Concert Matinee or Classical Concert Evening performance if it is done in advance. You always have the option of gifting the tickets to someone if you are unable to attend.
If I am unable to attend, can I let someone else pick up my tickets?
Yes, please contact the Kravis Center Box Office prior to the performance date and we will assist you.
When can I exchange tickets for a Classical Concert if I have a conflict in dates?
Tickets can be exchanged after you receive notice that allows you to request individual tickets for Classical Concert performances. This is one of the many benefits of being a subscriber.
Subscribers will be notified sometime in early fall when tickets can be exchanged for another show.
Can I transfer my Classical Concert subscription seats?
In fairness to our subscribers, we do not transfer subscription seats.
When will I receive my Classical Concert tickets in the mail?
You will receive your tickets within 4-6 weeks of the first performance.
If I did not renew my Classical Concert seats for the 2022-2023 season, can I have my seats back for the 2023-2024 season?
The seats that you had may no longer be available since seat change/upgrade requests were processed for the 2022-2023 season. We will do our best to accommodate you with seats close to what you originally had, depending on availability.
SOUTH FLORIDA'S LARGEST CLASSICAL MUSIC SERIES
Subscribing offers numerous benefits including:
-Best seats in the house
-Guaranteed best price
-Guaranteed seating
-Priority access to individual tickets to evening and matinee series
-Pre-concert talks
-Exchange privileges
-Payment plans
To subscribe, visit kravis.org or call 561.832.7469.
BEYOND THE STAGE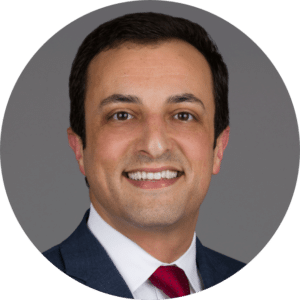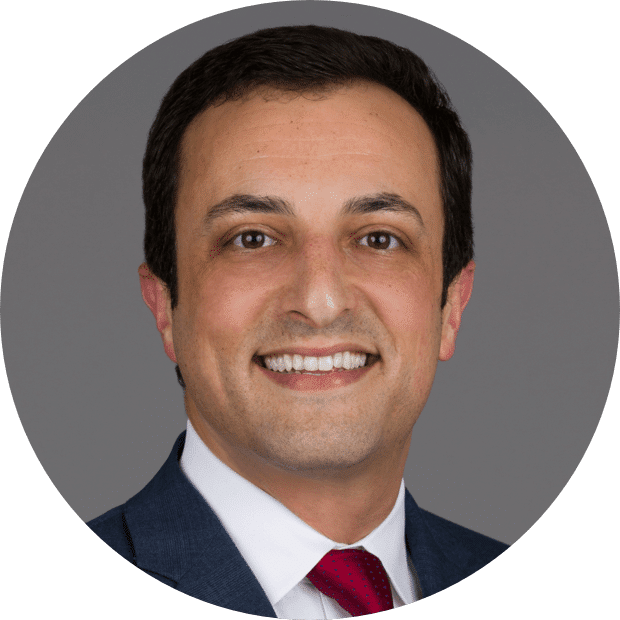 Enjoy complimentary talks before each Classical Concert Series performance.
Hosted by the Kravis Center's Classical Artistic Advisor, Phillip Bergmann, gives the inside story of the music, musicians, and composers for each Classical Concert performance. Pre-concert talks include interesting facts and background about the program, highlighting elements of interest to all audience members and feature interviews with special guests from the ensembles.
Phillip Bergmann began his musical pursuits as a child, studied vocal performance at Carnegie Mellon University and worked in New York at two of the largest performing arts management agencies. Most recently, Phillip was the Head of Music and Film Programming at The Society of the Four Arts.
Beyond The Stage sponsored by Nancy and Jay Parker