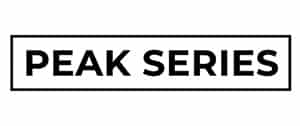 INVENTING BEAUTY
18th African American Film Festival
It's often said that beauty is in the eye of the beholder and that beauty is only skin-deep. Yet, beauty is power. So, what is beauty? Where does it come from and what does it mean to us today?
Join author, curator and film scholar Terri Francis for the 18th African American Film Festival
Francis and her special guests take you on a cinematic journey through the social, historical and personal dynamics of how we learn and question what and who we (should) find beautiful in the context of ground-breaking and gorgeous African American films. The films in INVENTING BEAUTY invite us to reflect on our personal and perhaps shifting notions of beauty—a concept that is as intimate as it is social, as timeless as it is always changing.
Guests attending PEAK performances in the Rinker Playhouse and Persson Hall will receive one complimentary beverage with every ticket purchased (underage guests will be offered a non-alcoholic selection).
PEAK performances made possible by a grant from the MLDauray Arts Initiative in honor of Leonard and Sophie Davis
With support from