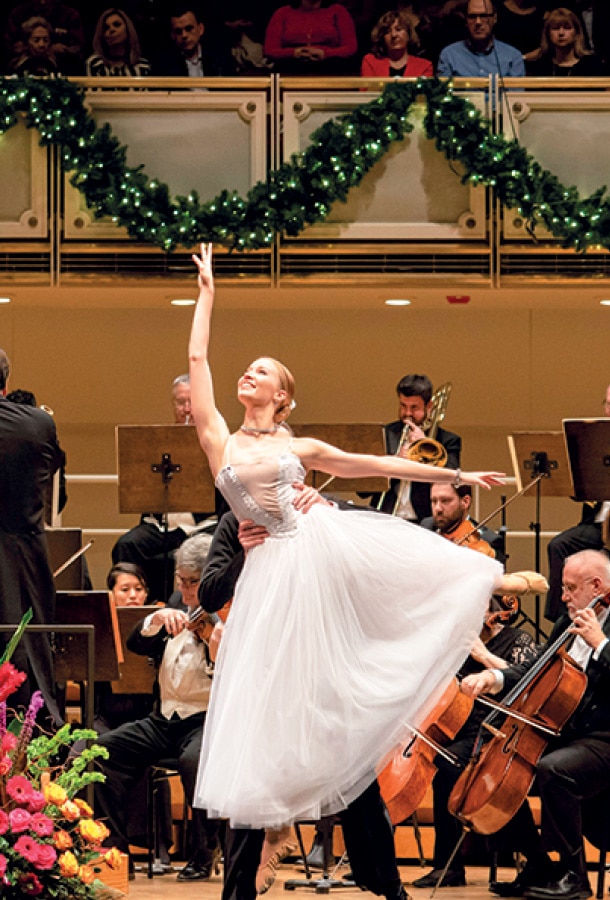 The Kravis Center and Attila Glatz Concert Productions Present
Jan 1, 2024 |Alexander W. Dreyfoos Concert Hall
Waltzing into the Kravis Center for the Performing Arts, Salute to Vienna New Year's Concert is an enchanting, unforgettable celebration. Perfect for audiences of all ages, this annual holiday tradition features European singers, a full orchestra, and International Champion Ballroom Dancers. Led by the energetic and lighthearted Master of Ceremonies, Christoph Campestrini, this concert event will usher you into 2024 with stories and music. Let the Blue Danube Waltz ring in your New Year!
The Strauss Symphony of America
Christoph Campestrini, conductor (Vienna)
Peggy Steiner, soprano (Dresden)
Michael Heim, tenor (Vienna)
Featuring
International Champion Ballroom Dancers
Sponsored by Margaretta Taylor
Unauthorized Ticket Distributors
To avoid overpaying for your Kravis Center tickets, always purchase them from our official website, kravis.org. Outside ticketing companies and ticket brokers often appear to be trustworthy, but they are not affiliated with the Kravis Center. As a result, tickets purchased through these unauthorized ticket distributors are often double or triple the cost. We cannot provide customer service notifications or refunds for tickets purchased from unauthorized sites, unauthorized ticket distributors or brokers. View page for more information.