Run Time:
3 hours: Act I 45 minutes/ 15-minute intermission/ Act II 45 minutes/ 15-minute intermission/ Act III 60 minutes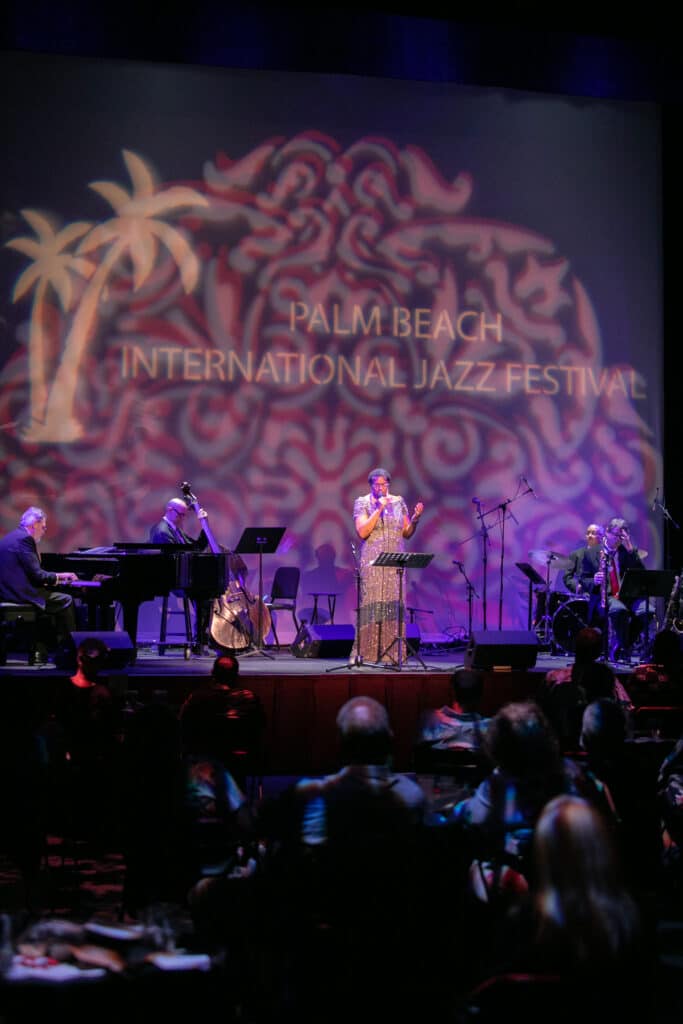 Apr 28, 2024 |Marshall E. Rinker, Sr. Playhouse
In joint celebration of UNESCO's 2023 International Jazz Day, the 6th Annual Palm Beach International Jazz Festival will celebrate the great American music genre – JAZZ. The festival will honor the many wonderful facets of jazz including the Great American Songbook, jazz standards, and multi-genres of jazz including, Bebop, Brazilian and Latin jazz.
Palm Beach International Jazz Festival will feature highly acclaimed, award-winning jazz artists who perform in and around South Florida as well as around the world, in a grand and intimate setting that is perfect for enjoying live jazz in Palm Beach County.
Performing artists for the 6th Annual Palm Beach International Jazz Festival includes:
Latin Grammy® winning violinist, Federico Britos presents the Federico Britos Trio
Cultural Council for Palm Beach County Artist Innovation Award winner, Jazz vocalist and recording artist, Yvette Norwood-Tiger
Grammy® winning educator and saxophonist, Mickey Smith, Jr. presents "Sax In the City Experience"
Three great bands! One grand evening!
For additional information on the 6th Annual Palm Beach International Jazz Festival, please visit www.pbijf.org.
Unauthorized Ticket Distributors
To avoid overpaying for your Kravis Center tickets, always purchase them from our official website, kravis.org. Outside ticketing companies and ticket brokers often appear to be trustworthy, but they are not affiliated with the Kravis Center. As a result, tickets purchased through these unauthorized ticket distributors are often double or triple the cost. We cannot provide customer service notifications or refunds for tickets purchased from unauthorized sites, unauthorized ticket distributors or brokers. View page for more information.