2021 KRAVIS CENTER EVENING


The 2021 Kravis Center Evening has been cancelled.
We are grateful to our 2021 Chairs and Sponsors for their outstanding generosity during these challenging times.
Your commitment to the Kravis Center and our community is second to none. We salute you!
---
Chairs
Monika E. Preston
Kathryn C. Vecellio

Honorary Chairs
Christine and Bob Stiller

---
Thank You to our 2021 Sponsors
LEADERSHIP AMBASSADORS
Sondra and David S. Mack
Jane M. Mitchell
SBA Communications Corporation /Aggie and Jeff Stoops

---
 PERFORMANCE SPONSORS
Rona Forstadt
Henni and John Kessler
Dorothy and Sidney Kohl
Susan and Dom Telesco

DECOR
Monika and John Preston
ARTS EDUCATION SPONSOR
Christine and Bob Stiller

DINNER
Kathryn and Leo Vecellio
---
BAR AND WINE SERVICE


EDUCATION PROGRAMS


SHOWSTOPPER SPONSOR
George and Paula Michel
---
EVENING STAR SPONSOR


PHOTOGRAPHY
Tom and Sherry Barrat
RED CARPET SPONSOR
Sherry and Ken Endelson
CONCIERGE SPONSOR
Caroline Harless

S*T*A*R SERIES SPONSOR
The Lamelas Family Charitable Fund
INVITATIONS AND PROGRAMS
Jack and Goldie Wolfe Miller Fund
BRONZE SPONSOR
Eleanor and Frank Pao
MELODY SPONSOR


OVERTURE SPONSOR
Jane and John Shalam, Voxx International Corporation
ENCORE SPONSOR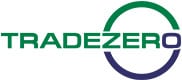 TOP HAT SPONSOR



MARQUEE SPONSOR
Jill and Bill Wachter

---
MEDIA SUPPORT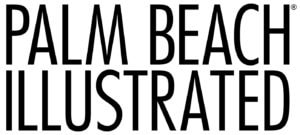 SPECIAL SUPPORT


---
For more information, please contact us at 561.651.4320 or evening@kravis.org
Ticket sales and rental revenue alone do not cover the cost of operating a not-for-profit facility like the Kravis Center. It is only through generous contributions and benefit events like our Kravis Center Evening that we continue to succeed in making the best of the performing arts available to our entire community.
---