2022/2023 Regional Arts Classical Concert Series MUSIC "At Eight" (8pm)
Feb 27, 2023 |Alexander W. Dreyfoos Concert Hall
Johannes Moser, cello
The Academy of St Martin in the Fields is one of the world's finest chamber orchestras, renowned for fresh, brilliant interpretations of the greatest orchestral music. Cellist Johannes Moser has performed with the world's leading orchestras such as the Berlin Philharmonic, London Symphony, New York Philharmonic, Los Angeles Philharmonic, Chicago Symphony, Philadelphia and Cleveland Orchestras, and with conductors of the highest level.
Program to Include:
Schubert, Overture in C minor
Schumann, Concerto for Violoncello in A minor, Op. 129
Sallinen, "The Nocturnal Dances of Don Juan Quixote", Op. 58
Tchaikovsky, Serenade for Strings in C Major, Op. 48
Regional Arts Classical Concert Series sponsored by Leonard and Sophie Davis
Concert sponsored by Donald and Judy Smith
With support from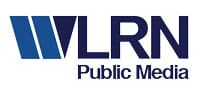 Beyond The Stage, hosted by the Kravis Center's Regional Arts Artistic Advisor Phillip Bergmann, gives the inside story of the music, musicians and composers for each Regional Arts concert. In each preconcert talk, he will provide interesting facts and background about the music and highlight elements of interest to all audience members. Talks begin at 6:45pm for the 8pm concerts in Persson Hall in The Picower Foundation Arts Education Center.
Beyond The Stage sponsored by Nancy and Jay Parker
Unauthorized Ticket Distributors
To avoid overpaying for your Kravis Center tickets, always purchase them from our official website, kravis.org. Outside ticketing companies and ticket brokers often appear to be trustworthy, but they are not affiliated with the Kravis Center. As a result, tickets purchased through these unauthorized ticket distributors are often double or triple the cost. We cannot provide customer service notifications or refunds for tickets purchased from unauthorized sites, unauthorized ticket distributors or brokers. View page for more information.