Run Time:
Film Run Time: 2 hours, 15 minutes
Feb 2, 2023 |Helen K. Persson Hall
Directed by James Ivory and starring Anthony Hopkins, Emma Thompson, Christopher Reeve and Hugh Grant, REMAINS OF THE DAY is based on a novel by Kazuo Ishiguro and features quite a roster for any serious moviegoer. The story is ostensibly a simple one: a butler in 1956, long in service at Darlington Hall, a stately home near Oxford, takes a road trip to visit a former colleague and reminisces about events that took place there in the 1920s and 30s. However, it's about so much more: past, present and everything in-between.
The Kravis Film & Literary Club features discussions about movies and literary works. Films will be shown in their entirety and followed by an engaging talk and discussion.
Hosted by Julie Gilbert, Pulitzer-nominated biographer, novelist and playwright.
With support from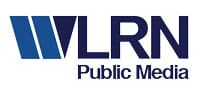 Unauthorized Ticket Distributors
To avoid overpaying for your Kravis Center tickets, always purchase them from our official website, kravis.org. Outside ticketing companies and ticket brokers often appear to be trustworthy, but they are not affiliated with the Kravis Center. As a result, tickets purchased through these unauthorized ticket distributors are often double or triple the cost. We cannot provide customer service notifications or refunds for tickets purchased from unauthorized sites, unauthorized ticket distributors or brokers. View page for more information.