2022/2023 Regional Arts Classical Concert Series MUSIC "At Two" (2pm)
Feb 14, 2023 |Alexander W. Dreyfoos Concert Hall
Nathalie Stutzmann, Conductor
Nathalie Stutzmann was recently named Philadelphia Orchestra's new Principal Guest Conductor, a three-year term involving a regular presence in the orchestra's subscription series in Philadelphia. Stutzmann was also announced as Atlanta Symphony's Music Director from the start of the 2022-23 season, becoming only the second woman in history to lead a major American orchestra. Gil Shaham is one of the foremost violinists of our time; his flawless technique combined with his inimitable warmth and generosity of spirit has solidified his renown as an American master.
Program to include:
Tchaikovsky, Polonaise from Eugene Onegin, Op. 24
Bruch, Concerto for Clarinet and Viola and Orchestra in E Minor, Op. 88
(Richard Morales, clarinet; CJ Chang, viola)
INTERMISSION
Dvořák, Symphony No. 9 in E Minor, Op. 95, B. 178 "From the New World"
Concert sponsored by Vicki and Arthur Loring and Leonard and Norma Klorfine Foundation
Regional Arts Classical Concert Series sponsored by Leonard and Sophie Davis
With support from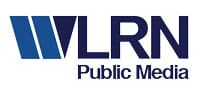 Beyond The Stage, hosted by the Kravis Center's Regional Arts Artistic Advisor Phillip Bergmann, gives the inside story of the music, musicians and composers for each Regional Arts concert. In each preconcert talk, he will provide interesting facts and background about the music and highlight elements of interest to all audience members. Talks begin at 12:45pm for the 2pm concerts in Persson Hall in The Picower Foundation Arts Education Center.
Beyond The Stage sponsored by Nancy and Jay Parker
Unauthorized Ticket Distributors
To avoid overpaying for your Kravis Center tickets, always purchase them from our official website, kravis.org. Outside ticketing companies and ticket brokers often appear to be trustworthy, but they are not affiliated with the Kravis Center. As a result, tickets purchased through these unauthorized ticket distributors are often double or triple the cost. We cannot provide customer service notifications or refunds for tickets purchased from unauthorized sites, unauthorized ticket distributors or brokers. View page for more information.