Lecturers: Brian Knowles & Bianca Nightengale-Lee, PhD
Feb 16, 2023 |Khoury Family Dance Rehearsal Hall
Knowles and Nightengale-Lee discuss the historical experience of African Americans through the lens of music, dance, and visual art. They will explore how artistic expression has not only been used to encapsulate these experiences, but also create passageways to mainstream American society.
With support from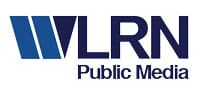 Unauthorized Ticket Distributors
To avoid overpaying for your Kravis Center tickets, always purchase them from our official website, kravis.org. Outside ticketing companies and ticket brokers often appear to be trustworthy, but they are not affiliated with the Kravis Center. As a result, tickets purchased through these unauthorized ticket distributors are often double or triple the cost. We cannot provide customer service notifications or refunds for tickets purchased from unauthorized sites, unauthorized ticket distributors or brokers. View page for more information.