2022/2023 Young Artists Classical Concert Series
Feb 16, 2023 |Marshall E. Rinker, Sr. Playhouse
Cellist Oliver Herbert is one of the classical music world's fastest rising stars, consistently praised for his virtuosity, musical instincts, youthful exuberance and sophisticated musical expression.  Pianist Xiaohui Yang is a graduate of Curtis Institute of Music, and the Juilliard School, and is the winner of the 2017 Naumburg International Piano Composition.
STUDENTS AND EDUCATORS, GET TWO FREE TICKETS TO KRAVIS CENTER CLASSICAL MUSIC CONCERTS
Students and Educators: use promo code SCHOOL22 to redeem up to two complimentary tickets to each concert on the Kravis Center's Classical Music Series and Young Artists Classical Music Series. Visit the series pages for more information. School/University ID required for pick up. Tickets will be held at the Box Office Will Call window, available for pickup starting two hours prior to each performance.
Program to include:
Ludwig van Beethoven (1770-1827):
Cello Sonata No. 4 in C major, Op. 102, No. 1
I. Andante – Allegro vivace
II. Adagio – Tempo d'andante – Allegro vivace
Gabriel Fauré (1845-1924):
Sicilienne, Op. 78
Cello Sonata No. 2 in G Minor, Op. 117
I. Allegro
II. Andante
III. Finale—Allegro vivo
INTERMISSION
Camille Saint-Saëns (1835-1921):
Cello Sonata No. 3, Op. posthumous (unfinished in D Major)
I. Allegro animato
II. Andante sostenuto
Johannes Brahms (1833-1897):
Cello Sonata No. 1 in E Minor, Op. 38
I. Allegro non troppo
II. Allegretto quasi
III. Allegro
Sponsored by Hermine J. Drezner and Harriett M. Eckstein
South Florida Debuts with support from The Raymond and Bessie Kravis Foundation
With support from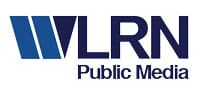 Unauthorized Ticket Distributors
To avoid overpaying for your Kravis Center tickets, always purchase them from our official website, kravis.org. Outside ticketing companies and ticket brokers often appear to be trustworthy, but they are not affiliated with the Kravis Center. As a result, tickets purchased through these unauthorized ticket distributors are often double or triple the cost. We cannot provide customer service notifications or refunds for tickets purchased from unauthorized sites, unauthorized ticket distributors or brokers. View page for more information.