Family Fare
Feb 12, 2022 |Helen K. Persson Hall
Is it a small world after all? Hmmm. NO! It's a huge, exciting, wondrous place with tales and lessons hidden in every nook and cranny of every country and culture on earth. And the best ones will spring to life before your very eyes. And who knows? Maybe you will even be asked to join in! It's a 360-degree learning curve, so hop on!
Sensory Friendly Performance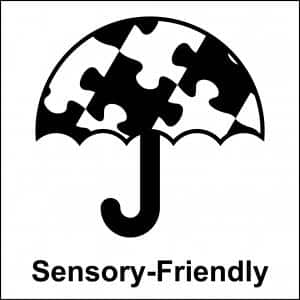 This particular performance has been adapted to be a Sensory Friendly experience for all attendees. A Sensory Friendly performance is a theater production that welcomes individuals with sensory needs, including people on the autism spectrum, as well as first-time theatergoers and young children. The show is modified to allow for patron movement, staff and actors are trained to accommodate patron needs, and all patrons are welcome to experience theater in a safe, non-judgmental environment.
Series sponsored by The Stiller Family Foundation
YOUR HEALTH. YOUR SAFETY. OUR PRIORITY.
The Kravis Center remains committed to your health and safety, and that of our artists, staff and volunteers. We look forward to welcoming you back to the Center. Like many other performing arts centers throughout the country, we have implemented new health and safety protocols to ensure your comfort and enjoyment while visiting the Center.
Guests aged 2 and over are required to wear a CDC approved mask that completely covers the nose, mouth and under the chin.
All guests aged 5 and over are required to present documentation (printed or digital) of a negative COVID-19 test result or proof of full vaccination status. No home testing will be accepted.
Review the full policy details and requirements at kravis.org/healthsafety
Unauthorized Ticket Distributors
To avoid overpaying for your Kravis Center tickets, always purchase them from our official website, kravis.org. Outside ticketing companies and ticket brokers often appear to be trustworthy, but they are not affiliated with the Kravis Center. As a result, tickets purchased through these unauthorized ticket distributors are often double or triple the cost. We cannot provide customer service notifications or refunds for tickets purchased from unauthorized sites, unauthorized ticket distributors or brokers. View page for more information.