Mar 2, 2023 |Helen K. Persson Hall
THE AGE OF INNOCENCE, directed by Martin Scorsese, starring Daniel Day-Lewis, Michelle Pfeiffer, Winona Ryder, and narrated by Joanne Woodward, is based on a 1920 novel by Edith Wharton. The story beams a sharp thematic focus on the struggle between the individual and the group: manners, morals and code of decorum versus personal convictions. It is also a simmering love story and has a New York setting to rival the Gilded Age. This one won an Oscar for Best Costume Design, and the clothes alone are worth the price of admission.
The Kravis Film & Literary Club features discussions about movies and literary works. Films will be shown in their entirety and followed by an engaging talk and discussion.
Hosted by Julie Gilbert, Pulitzer-nominated biographer, novelist and playwright.
With support from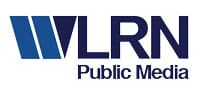 Unauthorized Ticket Distributors
To avoid overpaying for your Kravis Center tickets, always purchase them from our official website, kravis.org. Outside ticketing companies and ticket brokers often appear to be trustworthy, but they are not affiliated with the Kravis Center. As a result, tickets purchased through these unauthorized ticket distributors are often double or triple the cost. We cannot provide customer service notifications or refunds for tickets purchased from unauthorized sites, unauthorized ticket distributors or brokers. View page for more information.