To ensure we can continue to provide students with engaging and enlightening performing arts experiences, the Kravis Center has created KRAVIS CLASSROOM CONNECTION. This brand-new, innovative virtual series will offer prerecorded presentations for teachers and students to view from a designated district-approved streaming platform. Each presentation will be available up to a week and will include two live Q&A sessions with one or more members of the company. Registration is required, please complete the form at the bottom of the page.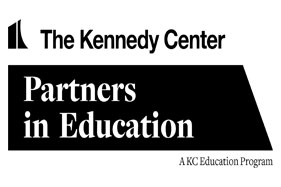 Performances for Young Audiences
The Kravis Center is proud to be Partners in Education with the John F. Kennedy Center for the Performing Arts. We are excited to share with you their Performance for Young Audiences offerings. These performances, through the Kennedy Center's Digital Stage, are free for teachers and students, and begin as early as March 1, 2021. All performances are available through June 27, 2021.
Click this link to register for the Kennedy Center's Performances for Young Audiences. 
March 1-26, 2021
NJPAC: Books on the Move
Firebird by Misty Copeland
Recommended Grade Levels: K-2
New Jersey Performing Arts Center's Teaching Artist Wincey Terry presents a free reading of Firebird by Misty Copeland. In her debut picture book, Misty Copeland tells the story of a young girl–an every girl–who is questioning her own ability to reach the heights that Misty has reached. Misty encourages this young girl's faith in herself and shows her exactly how, through hard work and dedication, she too can become Firebird.

March 1-26, 2021
NJPAC: Books on the Move
Nighttime Symphony by Timbaland
Recommended Grade Levels: K-2
Join NJPAC Teaching Artist Wincey Terry for a free reading of Nighttime Symphony written by Christopher Myers and illustrated by Kaa Illustration. As a little boy gets ready for bed, the sounds of a wild storm echo around him, lulling him to sleep. From the crash of thunder to the pitter-patter of raindrops to the beat of passing cars, the music of the city creates a cozy bedtime soundtrack.

March 1-26, 2021
NJPAC: Books on the Move
Tito Puente, Mambo King by Monica Brown
Recommended Grade Levels: K-2
In this vibrant bilingual picture book biography of musician Tito Puente, readers will dance along to the beat of this mambo king's life. Tito Puente loved banging pots and pans as a child, but what he really dreamed of was having his own band one day. From Spanish Harlem to the Grammy Awards—and all the beats in between—this is the true life story of a boy whose passion for music turned him into the "King of Mambo."

Please complete the form below.